New York Hunting And Trapping Licenses On Sale Now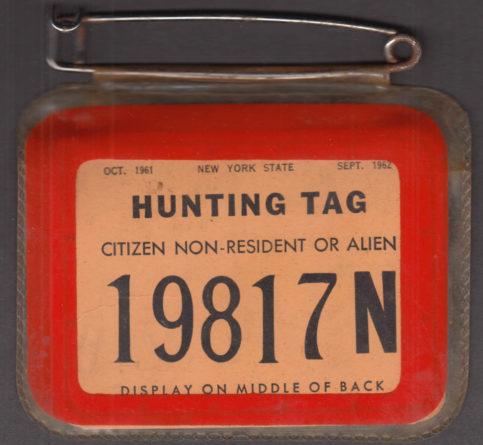 Sporting licenses and deer management permits for the 2018-19 season are on sale now. Licenses and permits can be purchased at any one of DEC's license-issuing agents, by telephone (866-933-2257) or online. The new year hunting and trapping licenses are valid from September 1, 2018 through August 31, 2019, and annual fishing licenses are valid 365 days from date of purchase.
DEC has extended its call center hours to provide assistance on evenings and weekends. Beginning on August 6th, the DEC call center will be accessible from 8:30 a.m. to 7 p.m., Monday through Friday, and from 9 a.m. to 5 p.m. on Saturdays through October 1, 2018.
Individuals should have the following items ready when buying a license:
Complete contact information (e.g. name, address, e-mail address, telephone number
DEC customer ID number (if applicable)
Proof of residency (e.g., driver's license or non-driver's ID with a valid NYS address)
If purchasing by phone or internet, a valid credit card.
If not already entered in DEC's automated licensing system, individuals are required to provide proof of hunter or trapper education certification or a copy of a previous license for all hunting and trapping license purchases. For additional information, visit the General Sporting License Information webpage on DEC's website.
DEC reminds migratory game bird hunters (waterfowl, woodcock) that in addition to obtaining a hunting license, they must also register online for the Harvest Information Program (HIP), or call 1-888-427-5447 to register.
New York's habitat serves a vital role in maintaining healthy and sustainable fish and wildlife resources for all to enjoy. DEC encourages all outdoor enthusiasts to consider purchasing a voluntary Habitat & Access Stamp each year. Funds from the $5 Habitat & Access Stamp help fund projects aimed at conserving habitat and improving public access for fish and wildlife-related activities.